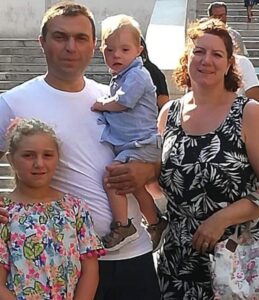 FINAL DAY TO SUPPORT THIS OPPORTUNITY
The crisis unfolding in Ukraine has moved our hearts and caused us to cry out to God for his intervention. Would you join us in praying for the people of Ukraine and the people of Russia, and consider how you may be able to help?
We are inspired to see how much love and practical help is being offered, and we have a timely opportunity for you to help in a very practical way as we have a team flying from the UK this Sunday, 6 March.
MV Field coordinator Victor Neagu is originally from Moldova and is already scheduled to fly from the UK to Romania with a team – so will be able to get essential aid such as blankets, nappies, clothes,  food and water on the ground from Sunday onwards in both Romania and Moldova.
Your urgent donation will help us make the funds available immediately so they can purchase the necessary items when they arrive and give them out to the Ukrainian refugees.
As this trip is coordinated by our MVGB office in the UK, you can donate directly by any credit card or from a UK bank below (to avoid possible currency exchange losses).
Otherwise, you can donate through this office or any of our International Offices and we will ensure your pledged funds are transferred as quickly as possible.
Donate through MVGB office by Credit Card (via Stripe), PayPal or UK bank deposit
Donate through MotiVate NZ