THAILAND – 22 baptised at Bang Khan church plant
MV Bang Khan Church, Nakhon Si Thammarat, Southern Thailand
by Suan Kee Phangtan, MV Thailand
Praise God ! 22 people were baptised in this church recently. Please pray for these new believers to grow in their relationship with Christ and their lives to be a living testimony for Him.
Bang Khan is a district of Nakhon Si Thammarat province, southern Thailand with a population of more than 50,000 people. Most of the people here are Buddhists and animist and earn a living by rubber tapping.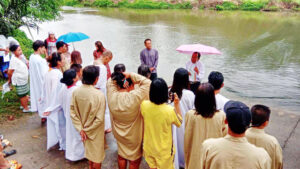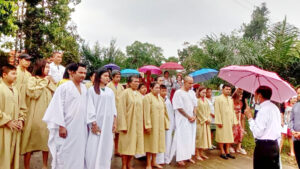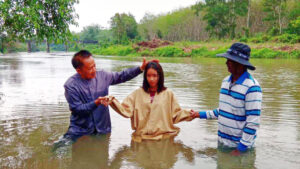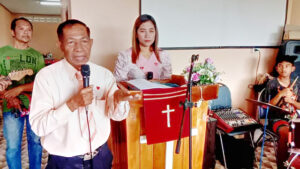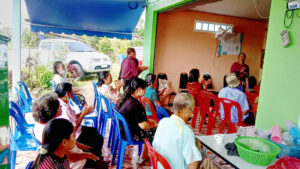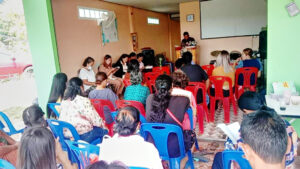 Ps. Khuen and family have been reaching out in this community since August 2019 when MV Bang Khan church was planted in this district. They started with just about 10 people and now the church has grown to about 50.  All glory to God. Many have opened their hearts to Jesus after experiencing the love and power of God through this church. Some have received healings, deliverance of bondages, healing of relationship, changed hearts and mind.
Would you partner with us in praying and supporting financially some of the needs of this church :
Khuen to be healed of his diabetes, spiritual and physical strength to serve the Lord
Pray for a suitable leader where Ps. Khuen can mentor and assist him
God will provide a suitable piece of land and finances to build a simple church building for the believers to gather (estimated cost THB1,000,000). At the moment, MVT is renting a small single story shop lot and there is not enough space as the church is growing.
Thank you for all your prayer partnership and financial support to extend the Lord's work in Thailand through Mission Ventures Thailand.
About our Core Mission programme …
We recognise that it's difficult to keep track of the many leaders, projects and programmes we support, and this is why we have introduced our Core Mission programme – through which you enable us to direct your funds (whether one-off or monthly) to where they are most needed.
To make a donation now, or to set up a regular payment, visit our donate page (or click on the image to the left) and select your preferred option.
If you prefer to designate your gift specifically to this project, please add a note at checkout and we will follow your instructions.
Thank you!