Last month, I (Andrew) should have been leading a motorbike ministry tour of Mindoro island in the Philippines with team members from New Zealand – including the Christian Motorcyclists' Association – joining Ps Danny Macuha (Field Coordinator) and church leaders from across the island. I was scheduled to fly out a week earlier with one of our board members for the 50th Anniversary celebration of the Agape churches on Mindanao island, led by Field Coordinator Bishop Philip Gonzalez. Up to 1,000 pastors from across the island were expected to attend. From there, we were also scheduled to minister alongside other Field Coordinators Ps Rolly & Nimfa Vasey in Cebu city.
As the Covid19 situation worsened, we realised that the trip would have to be cancelled. Nations went into lockdown, borders were suddenly closed, domestic travel was restricted, curfews were imposed … and churches were forced to close their doors and go online.

In the space of a few weeks, the world was introduced to a 'new normal' and church leaders were faced with the challenge of caring for their communities' needs in new ways. For those of us on our International Leaders' Council, these seemingly insurmountable pastoral challenges became new opportunities to serve, as the Lord reminded us that He is not locked down and He is our source.

Our Filipino co-workers were already exhausted from overseeing relief efforts around Christmas time – following two major typhoons, a serious volcano eruption and a destructive earthquake – and ministering to those still impacted by the resurgence of IS-affiliated militant groups in southern Mindanao.

However, they quickly commissioned teams of local church leaders and members to distribute essential items to those who had already lost everything and had no further means to provide for their families.

Through the generous support of supporters here in NZ, and our other global offices, we immediately sent funds to supplement support raised by local churches.

Similar stories have emerged in recent weeks from our co-workers across Africa and the Asia-Pacific region, including Vietnam, Cambodia, Thailand, Indonesia, East Malaysia (Borneo) and India.

In each of these countries, our leaders and ministry partners have mobilised local teams to distribute much-needed assistance to the poorest communities.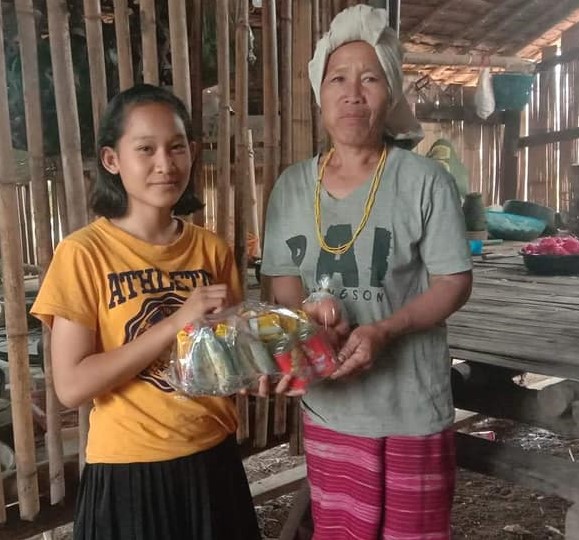 Our MV Thailand directors, Supol and Suan wrote:
"It has been a great blessing for [our] churches in Dannok, Satun, Lam Thap, Bang Khan, Mae La Noi and Mae Kong Pae to be able to reach out to the community with the love of Christ in this difficult time. Praise God! We are able to bless 110 families!
It's our prayer and hope that through this, bridges will be built with the community."
There is much opposition to Christian witness and outreach in India, yet God intervened by moving the local police to help with the ministry! Our MV India Director recently shared this testimony about how God turned a hostile situation into a great opportunity:
"On Thursday, our team was at the church to pack the food kits to be distributed to the needy people affected by the lockdown. But some neighbour … called the police complaining that we were running church. The police arrived and took me to the [local] police station. [They] initially said that they will file an FIR against us for gathering at the church during the quarantine. But thankfully they let us go … without even filing a case … By God's grace, the same police who were against us, came forward to help us yesterday in our COVID-19 relief program by assisting us in distributing the food kits to the poor.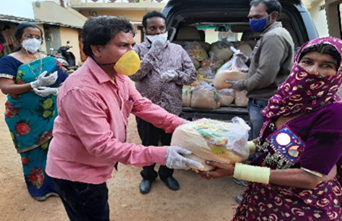 Through this incident, God has opened a way for us to meet very senior police officials of the Cyberabad Police commissionerate. They were interested in our work and assured us their assistance. They have even provided us vehicle passes for free movement during the relief program. They also requested aid to around 400 [tribal] families in our region and offered us with a truck for transportation to that place.

All things worked together for good for the glory of God."
We're so grateful to God for the amazing opportunities we have to share the good news of Jesus Christ with those living in fear, anxiety, poverty and persecution in other nations.
Please join us in praying that our co-workers and partners across the Asia-Pacific region and beyond can continue to reach out to their communities in His love.
Please donate now to support this on-going, fruitful minstry across the Asia-Pacific region … thank you!