UPDATE 5 NOV 2020
We've been able to send more funds to enable the purchase of two chainsaws and other essential tools and supplies as the sawmills are deployed on south Santo.
Our ministry partners (Ps Silas and Lois Fatu) at Luganville are supporting the Ni-Vanuatu team locally. Ps Tueni Wan is still in Auckland, as he's unable to return to Vanuatu until the Covd19 restrictions are lifted, but is providing remote support for the team as they get the mill working before taking it to the bush.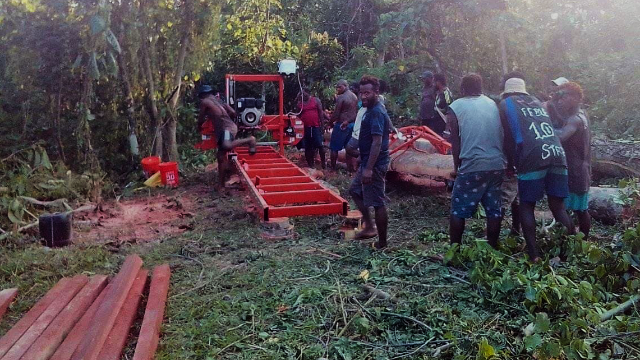 Lois sent us this report:
Was so good to hear the sound of the mill working, Silas was just beside himself, Tueni's friends were so good assisting Vuti to put it all together & making sure it works, that was a real concern. Praise God it works. Our operation is now happening at Mavunlefu , Vuti did 2 trips moving the machinery up there. Andrew helped him set it all up & Vuti has already started milling. They are starting off milling timber for their community hall that was totally destroyed by TC Harold & they are planning to rebuild it. Vuti did full day today cutting. Oh this is exciting, thank you all for you support. Just so happy something is happening … God is good.
ORIGINAL POST
Cyclone Harold destroyed around 70% of properties across northern Vanuatu islands when it swept across South Pacific islands in April.
With the generous support of our supporters we were able to send urgent funds to our partners on Espiritu Santo island (Ps Silas and Lois Fatu) and Port Vila (PS Zebedee Tanga) to buy urgent food items for families in Ambae and south Santo – and to repair the roof of the Luganville church, which is being used as a shelter for homeless families.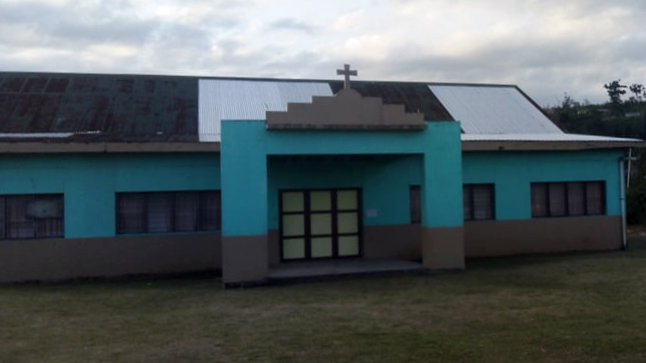 Lois wrote:
"… was able to distribute to everyone & chairman of church conveys thanks & gratitude for your donation. You have given to all our churches in Sanma Province reaching 286 households, [they] were so pleased with your gift, it makes it so special when they all know you personally & do appreciate your love & concern.

Thanks again for the donation for our church roof now it does not leak any more. The 14 pieces of roofing are now all on. Thanks to Silas & his work boys. Special thanks to you for all your effort to help us – much appreciated."
We're now raising funds to train and mobilise local mission workers to operate the two saw-mills that we sent in 2015 (following Cyclone Pam) in partnership with Santo Bush mission. Fallen timber will be used to help with urgent reconstruction across the island.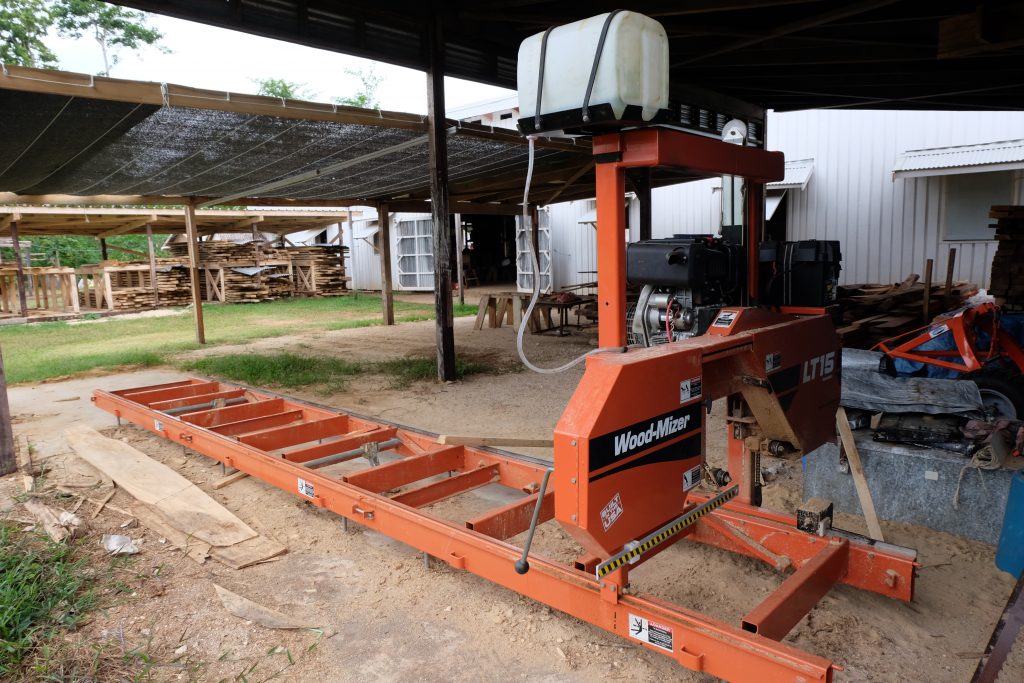 Your donation, of any amount, will help us provide a much-needed income and pay the essential costs of the national workers who are being trained now and commencing operation shortly.