While broadcasts continue to impact lives and the current building has served well, it is in urgent need of replacement. We recently completed a '30-day Challenge' to raise funds to construct a new studio facility designed around two modified 40ft Hi-Cube shipping containers – the largest available.
We've now raised approx $25,000 of the minimum $30,000 target, and your donation – of any amount – will take us a step further towards our goal.
The first container arrived a few weeks ago at the station site, and we're preparing to ship the second container on 27 November, but first we must load it with framing, insulation, decking; wall cladding, broadcast equipment and other essential items.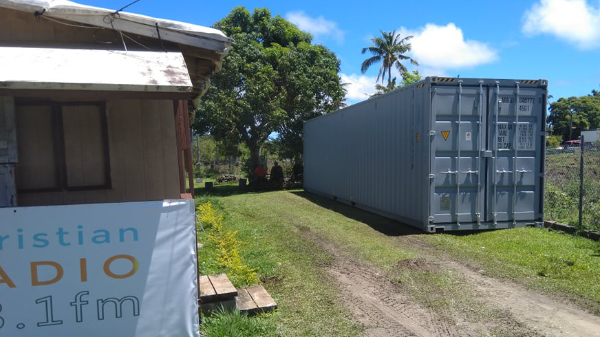 Please prayerfully consider a one-off or regular donation in this new season for Christian Radio in Tonga, and help fulfil the vision of the late King Tupou IV to share the message of hope in Jesus with the Tongan people!
Celebration / Fundraiser Event 10 Oct 2020
We were again honoured to have HRH Princess Mele Siu'ilikutapu as the special guest at this special event, with worship led by City Community Church (Samoan AOG) and cultural performances from Petani Fellowship in Christ (Tongan).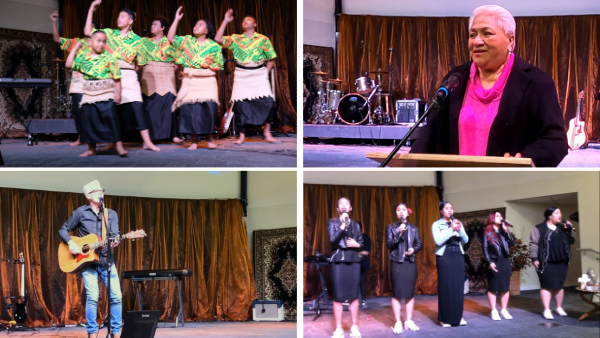 Grant Norsworthy ( director of 'The Blessing New Zealand' and formerly with Paul Colman trio and Sonicflood) joined us for the evening to direct a special version of 'The Blessing – Tonga and Samoa' – with just two hours of preparation and rehearsal time!
It was a wonderful night of uplifting praise, worship and cultural celebration with Tongan, Samoan and Ni-Vanuatu friends joining us from across Auckland.
We hope you enjoy this video, and that you can join us for a future event.
View 'The Blessing – Tonga and Samoa' here