From Supol & Suan Kee – National Leaders, Mission Ventures Thailand
Praise God for all the opportunities that MVT had to reach out to the different communities in Thailand and her neighbouring countries with the love and salvation of Jesus Christ last Christmas.
MVT is thankful to all the brothers and sisters who partnered with us through their prayers and giving that we were able to share the joy and 'Good News' of Christmas to the needy communities in Thailand, Laos and Myanmar.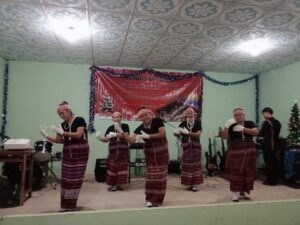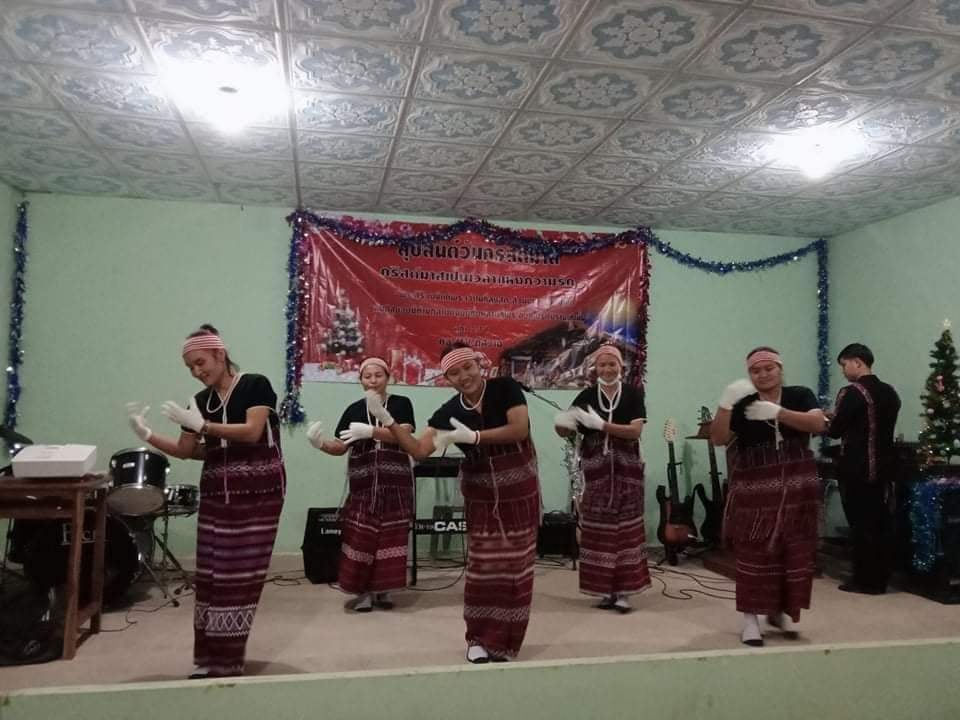 Mountain of Light, Mae La Noi, Mae Hong Son
Praise God for His love and goodness to the Karen communities around Mae La Noi. Praying that the Light of Jesus will continue to shine brightly here and many more families will be involved, inspired and impact them for Christ!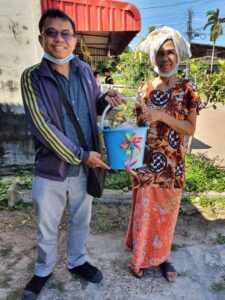 UBON RATCHATHANI
Praise the Lord, MVT was able to reach out and bless the needy community at Ubon this Christmas. It was such a joy to see Ps. Somporn bringing these gifts to them. Please pray for him and the community as MVT will be planting a new church there soon. Thank you.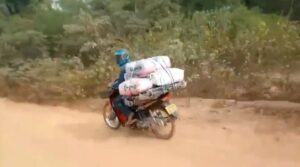 SAVANH NAKHONE, SOUTHERN LAOS
Praise God! MVT is blessed to be a blessing to the people in Southern Laos this Christmas. As the weather is cold, many families are in need of blankets. We are very thankful to Ps. Kambang who was able to travel by bike to a town which is quite far away to buy these blankets. These families were so grateful and happy to receive these gifts as it's difficult to get suitable blankets.
"We pray together, for your love shown to us as we continue to share the gospel with others at this time."
MVT is so grateful to you, our partners for your commitment, as we share our Lord Jesus
Christ with those needy families In the communities around the churches. Hallelujah!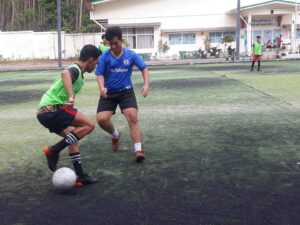 DANNOK UNITED FOOTBALL TEAM
MVT would like to praise God that MV United football team were able to resume their training after months of not being able due to the lockdown. MVT has its first online zoom training for coaches and leaders. We pray they will impact the youth through sports and the love of Jesus will be shared to them.
Please pray for God's leading and provision for new churches planned, with the goal of been planted during this year 2022 in the northeastern provinces.
This part of Thailand is the least evangelised with a number of these cities and communities having very little christian influence at this time.
MVT would like to praise God for opportunities to bless the local health centres in Dannok and community office in Lam Thap with Covid Care Kits, wheelchair and crutches.