TONGA – Malo 'Aupito from Willy Florian (TCRFM Station Manager)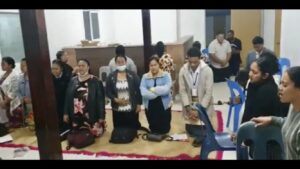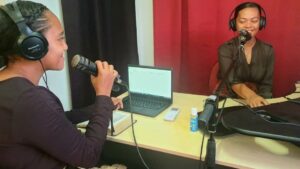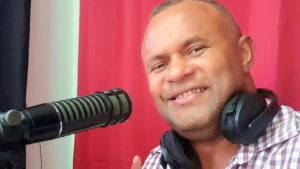 Greetings from the island kingdom of Tonga! As we approach the 4th quarter of the year, I stand speechless, humble and full of thanksgiving at what God is doing here in Tonga through the radio.
Although this year has its own challenges, storms and needs I was encouraged by what Nehemiah said to the children of Israel, while they were rebuilding the walls of Jerusalem:
"… don't be afraid of the enemy. Remember the Lord, who is great and glorious, and fight for your brothers, your sons, your daughters, your wives, and your homes!" (Nehemiah 4:14 NLT)
Therefore I would like to thank you personally for standing with us and building the Kingdom of God in the lives of the people of Tonga, through your prayers and support.
At the moment we are broadcasting from our new building, not only through LIVE RADIO PROGRAMS but also through Bible studies, youth programs, women's ministry, prayer meetings and even one to one discipleship.  This is an answered prayer to us to have a shelter where people are being ministered to.
Our discipleship groups at the outer village are not only growing in numbers, but they are also encountering a fresh touch of God's presence in their lives.
One of the highlights of what God is doing is in our young people. We have hosted two youth camps, and the outcome is truly amazing. These young people are making a difference in their homes, communities, schools, working places and their churches.
There is so much to share but I want to encourage you that the seed you are sowing is not in vain but is changing lives for the glory of God.  I would like to apologise for not writing more newsletters for sometimes, but there is so much untold stories to be shared.
Thank you for your support!
Willy Florian (Station Manager)