VANUATU – Cyclones Judy and Kevin cause extensive damage
UPDATE 30 MARCH 2023
A big TANK YU TUMAS (thank you very much) for the donations that have come in following the major damage to come of the Victory School of Hope classrooms. The Ni-Vanuatu team has worked hard to reframe the buildings and your support has helped to cover the roofing costs.
National Leader Ps Zebedee Tanga wrote to us earlier this week: "Received the funds in good time to help with the roofing iron. Now, 3- 4 classrooms are done. Your help is so much appreciated, that now we can have the full school on again after the cyclone."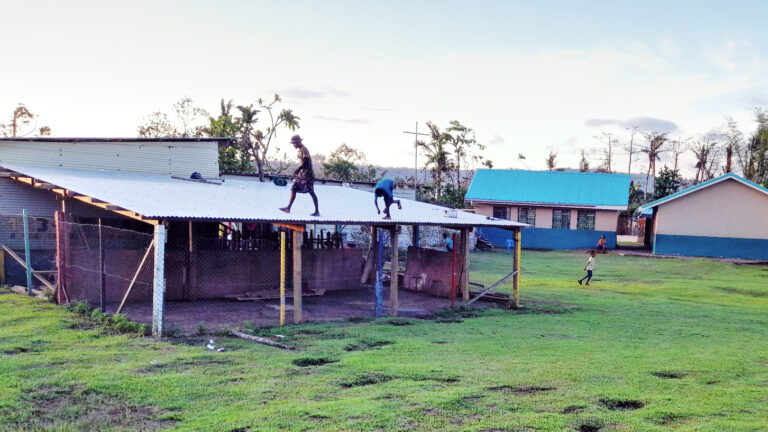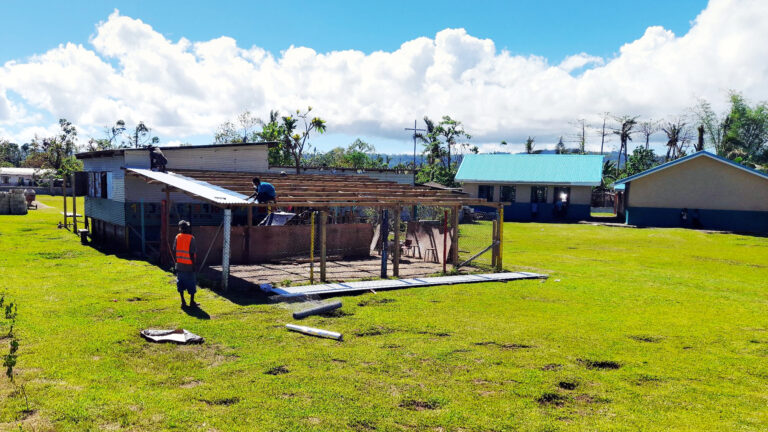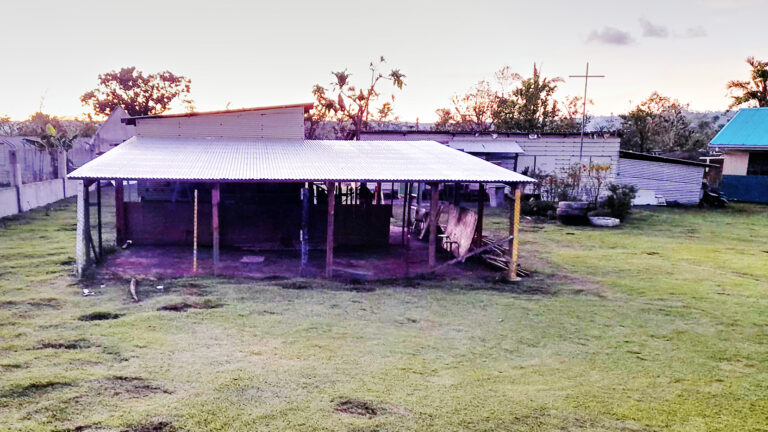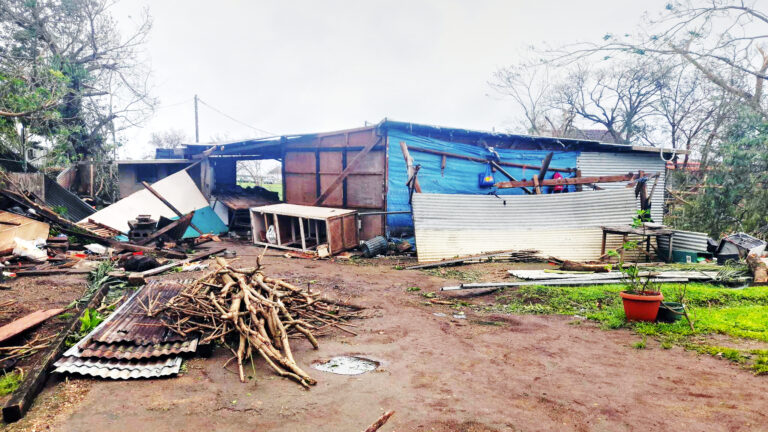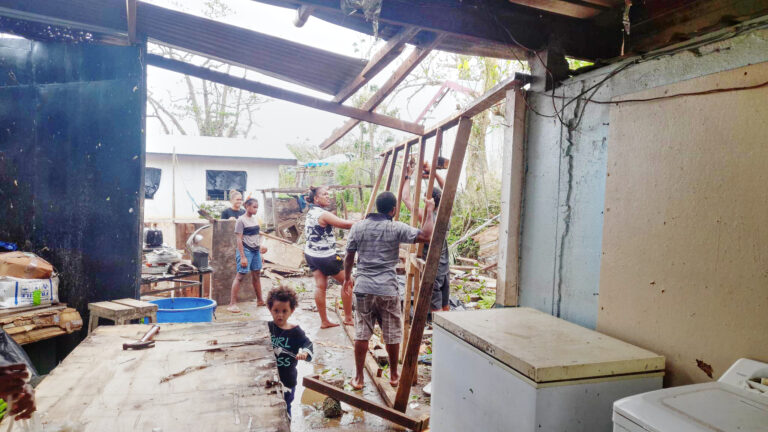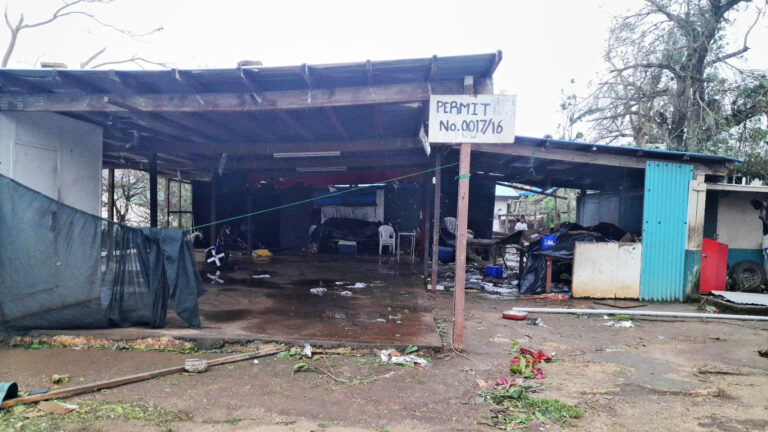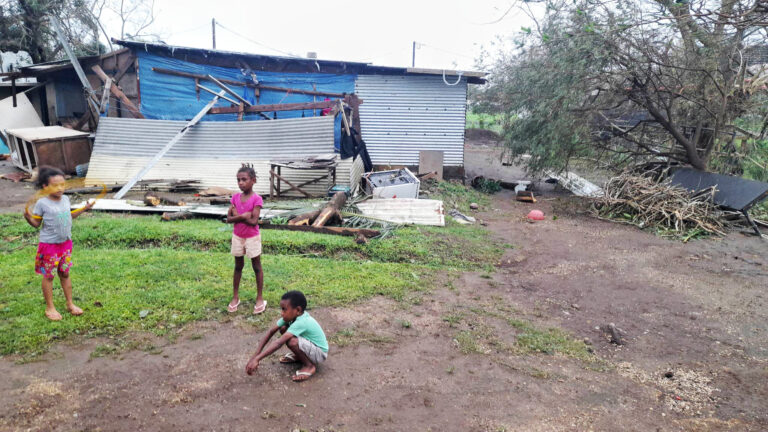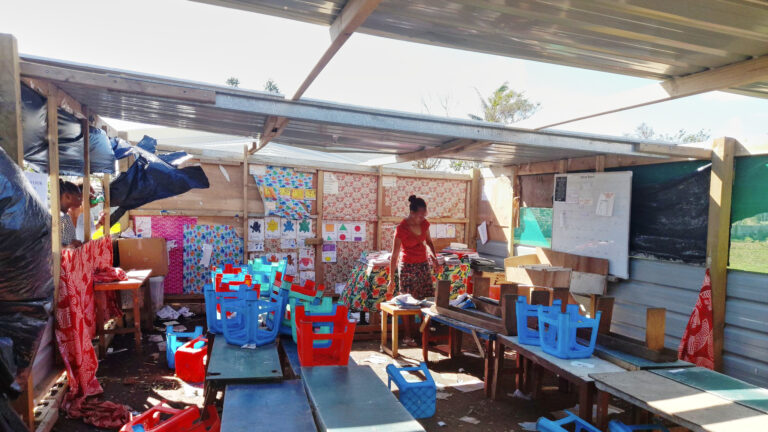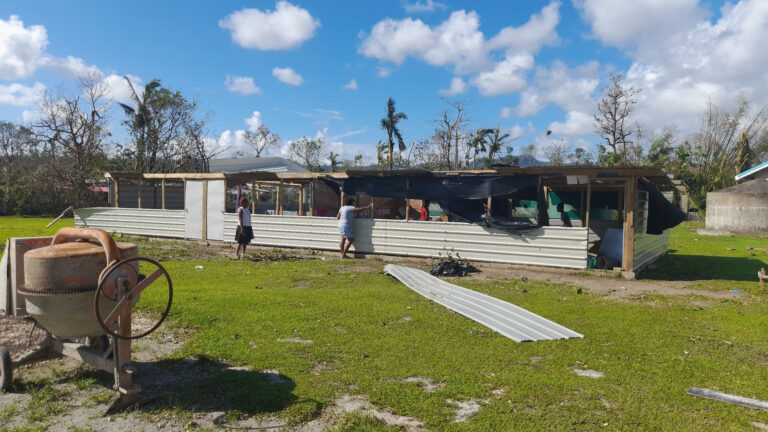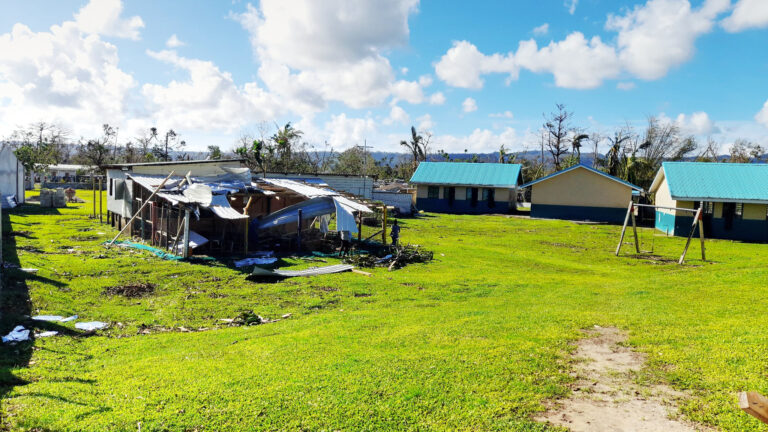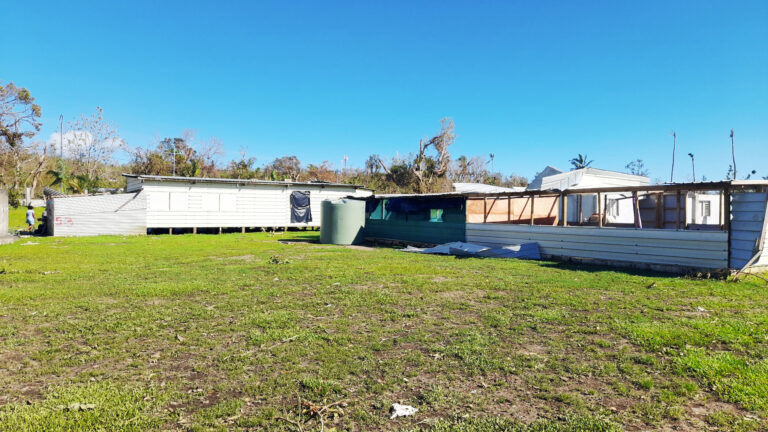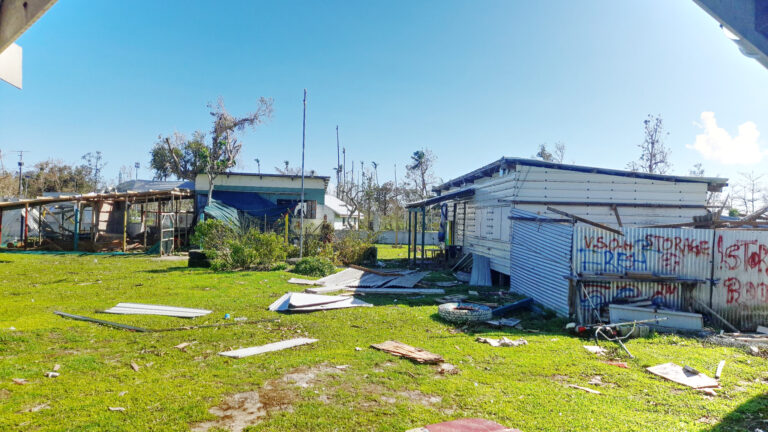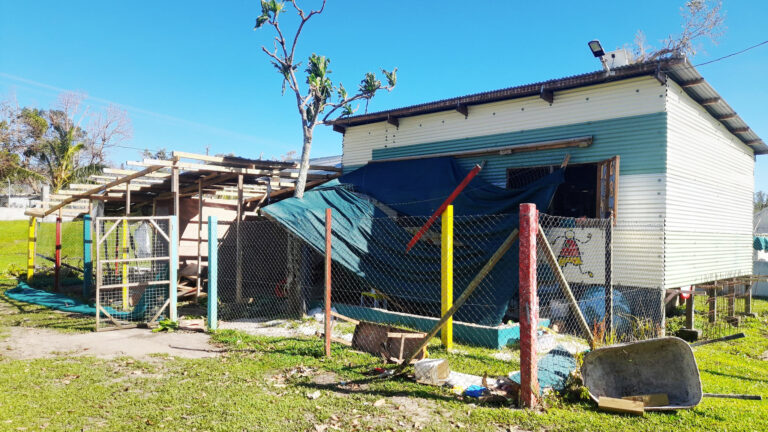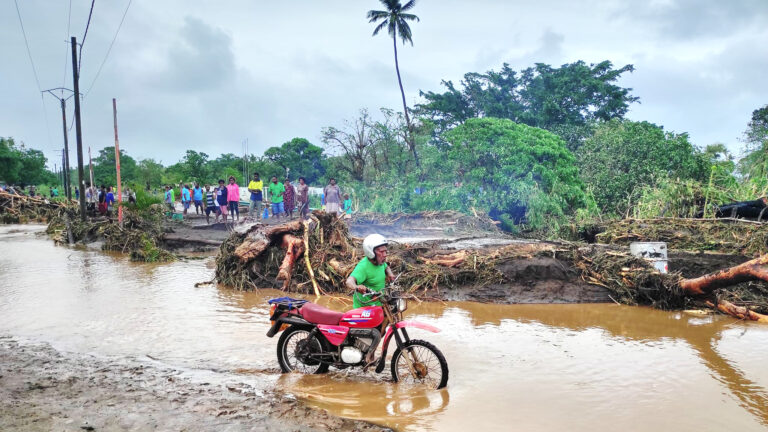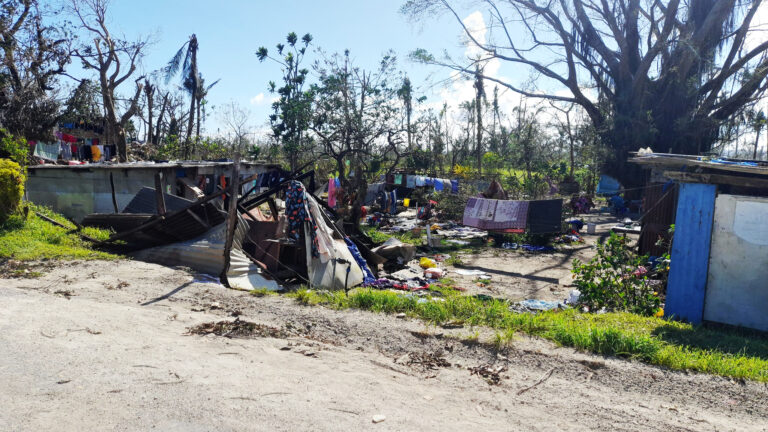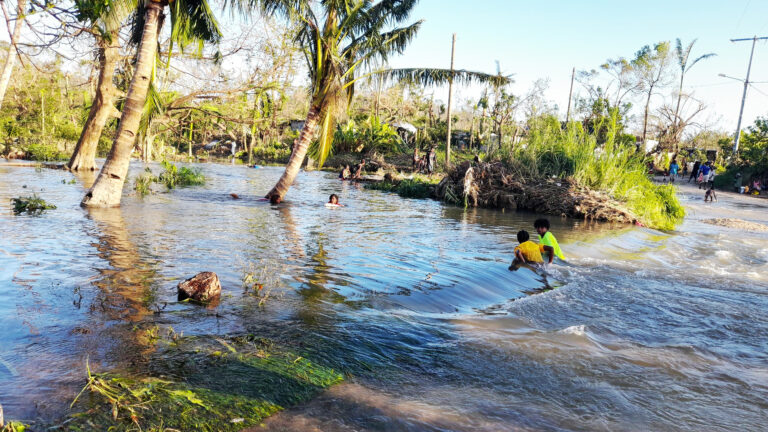 ORIGINAL POST
Cyclone Judy (Category 3) ripped through Port Vila the capital of Vanuatu last week with winds of up to 200kph, followed closely by Cyclone Kevin.
Both the Victory Church building and Victory School of Hope at Blacksands that we partner with suffered only some damage following Cyclone Judy, but sadly they were both badly damaged by Cyclone Kevin and are now in need of urgent repair or rebuilding …
MV Field Administrator Ps Zebedee Tanga sent us this message following Cyclone Judy …
"The one just passed made huge damage to many houses and especially gardening. It will take around 3-4 months before we can have banana or vegetables again from the local market.
For many, they live on food from gardening, so please keep praying for us.
Victory Church roof is partly damaged, so I'm going to replace the whole roofing of the church."
… then after Cyclone Kevin:
"Just want to take [this] opportunity to thank you all for your continuous prayers for us during TC JUDY AND KEVIN. We have seen the mighty hand of God over Vanuatu.
And for you praying and supporting the school in Blacksands, here's all the damage at the school.
I really felt heart-break to see all the damage.
Need your support to repair the whole damage again."
Word has also come through that the island of Tanna in the south has suffered major damage and lost their banana and vegetable crops which will take months to regrow causing a shortage of food on the island.
Your donation, of any amount, will help with rebuilding Victory School of Hope and Victory Church and also to send supplies to Tanna, where the churches – under Pastor Zebedee's direction – will distribute it to those in need.